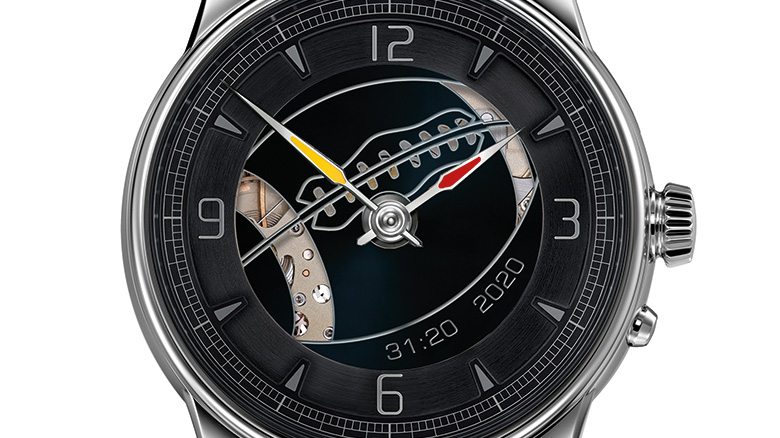 Moritz Grossmann Celebrates with Super Bowl Watch 2020
The victorious Kansas City Chiefs have won the Super Bowl again for the first time in 50 years.
They achieved an outstanding victory against the San Francisco 49ers with a final score of 31-20. For the Chiefs, this 54th Super Bowl on February 2 marked their third time taking part in the final of the National Football League (NFL). In 1970, they won the Super Bowl against the Minnesota Vikings, and three years prior to that, they took part in the first-ever Super Bowl, losing to the Green Bay Packers.
For the team, this is the second Super Bowl victory in its history. We pay tribute to this unique team performance and congratulate the Kansas City Chiefs winning the Super Bowl with the Moritz Grossmann Super Bowl Watch 2020!
The independent Moritz Grossmann watch manufactory from Saxony's Glashütte dedicates this unique timepiece to watch connoisseurs and fans of American football. The special model is a High Art variant of the Benu Contemporary model line with a sporty stainless steel case. High Art stands for the highest level of finishing produced in the manufactory, namely its 'High Artistic Finish,' which is unparalleled in Glashütte in terms of quality.
Another special feature of the unique piece is the specially made dial. With an exquisite insert in the shape of a football, the highly finished caliber 100.1 is visible in some places. The match result 31-20 is engraved on the dial together with the year 2020 and will help the wearer carry the happy feeling of victory with them into the future.
The hands, which are made in the manufactory itself, as well as the seams on the alligator leather strap, are in the team colors of the Chiefs: red, yellow and white.